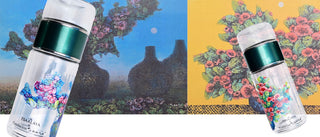 Tsaa Laya x Sansó
Tsaa Laya and Fundacion Sansó offer gift boxes featuring tea tumblers adorned by official Sanso prints.
100% Natural
Indulge in the pure taste of 100% tea - no additives, no compromise.
Ethically Sourced
Sip with a clear conscience - our tea is ethically sourced for a taste you can feel good about.
Local and Proud
Experience the taste of community - our tea supports local farmers for a truly fresh and flavorful brew.
Welcome to Tsaa Laya
At Tsaa Laya, we use tropical botanicals to create tea experiences that transport you to a new world. Proudly made with herbs, spices, and fruits found across pristine islands and grown by our farmer partners, our teas have unique flavors and fragrances that we hope you'll enjoy discovering as much as we have.
Bughaw Collection
Savor the taste of our region with Bughaw tea - a locally-sourced blend inspired by the blue waters of our coastline. Made with fresh butterfly pea flowers and lemongrass, this visually stunning tea is a delicious and unique experience. Try Bughaw tea today!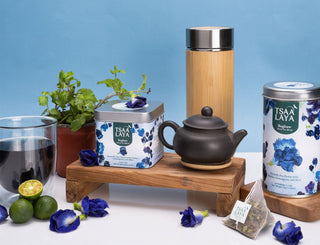 Tropical Summer
Transport yourself to a tropical paradise with our summer-inspired tea blend - bursting with fruity and refreshing flavors for the ultimate summer sip.